Rare Books & Special Collections
The NYU Medical Archives manage the Rare Books & Special Collections of the NYU Health Sciences Library. Rare books are included in the library catalog, but do not circulate and may only be viewed onsite by appointment with the Archives.
Patrons may request access to titles in the rare books and special collections as follows:
Heaton Collection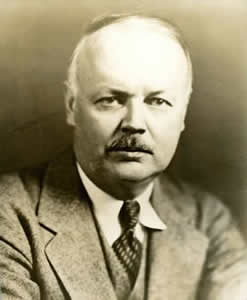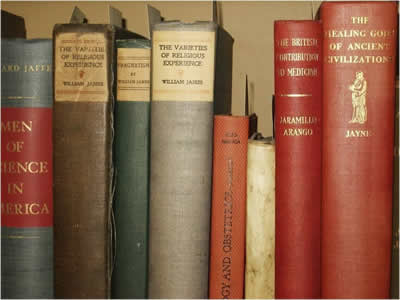 The Heaton collection came to NYU in the early 1960s under the stewardship of Gil Clausman, then director of Ehrman Medical Library. While Dr. Claude Heaton was still living, Clausman arranged for the purchase of the collection, securing a financial donation from a radiologist friend of Heaton's who was on the School of Medicine staff. The collection consists of 548 volumes on all aspects of medicine.
Dr. Claude Heaton was a professor of obstetrics and gynecology in the School of Medicine. He authored a book chronicling the School of Medicine's first 125 years, as well as a work on the early history of the New York Obstetrical Society. He also published on the subject of maternity care.
James Collection
The James collection consists of approximately 352 volumes. The collection seems to have been named after Dorothea Draper James, who was president of the Bellevue Hospital School of Nursing. Although little is known about how the collection came to the medical library, an administrative office of the library was formerly named "The James Room" in gratitude to Dorothea Draper James.
Dorothea Draper James was the granddaughter of Charles Dana, the editor and publisher of the New York Sun, and the older sister of the monologist Ruth Draper. Dorothea married twice, the second time into the James family (as the wife of William James' son Harry). She was elected president of the board at the Bellevue Hospital School of Nursing and survived her husband by twenty years.